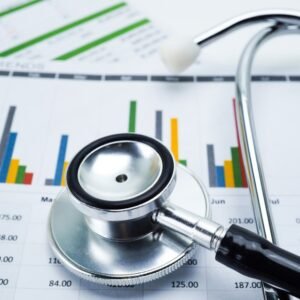 Healthcare Services Practice
Our medical practice team works with a wide range of healthcare service providers, including medical practices of various specialties, dentists, and psychologists.
Once medical professionals could concentrate solely on the patient; now you must consider the many aspects of your business practice as well. Managing the financial affairs of a healthcare practice poses unique challenges. Our team is committed to guiding you through these challenges.
We understand your goal of maintaining quality while balancing cost, timeliness, and responsiveness. Jain Consulting has a long tradition of providing tax, and consulting services to the healthcare industry.
Jain Consulting is committed to client services and to expanding our healthcare knowledge. Our knowledge comes from hands-on experience with clients and membership in local and national healthcare management organizations.
Healthcare Client Services
New practice set-up and practice evaluation – We work with healthcare practices in establishing new entities and advising existing entities for maximum tax benefit. These services include a comparative analysis of business organizational forms.
Physician compensation and benefit planning – We offer comprehensive tax planning for owner compensation and benefits.
Retirement plan consulting – We provide analysis of retirement plan options available to maximize your goals and tax benefits.
Tax planning and preparation – We provide comprehensive planning and consulting for your business as well as individual tax needs. We prepare all the required federal, state, and local tax returns.
Healthcare Services Team
Our Healthcare Services Team dedicates a significant portion of their time to providing the best possible service to healthcare clients. Members regularly attend the annual Healthcare Industry Conference hosted by the North Carolina Association of CPAs.